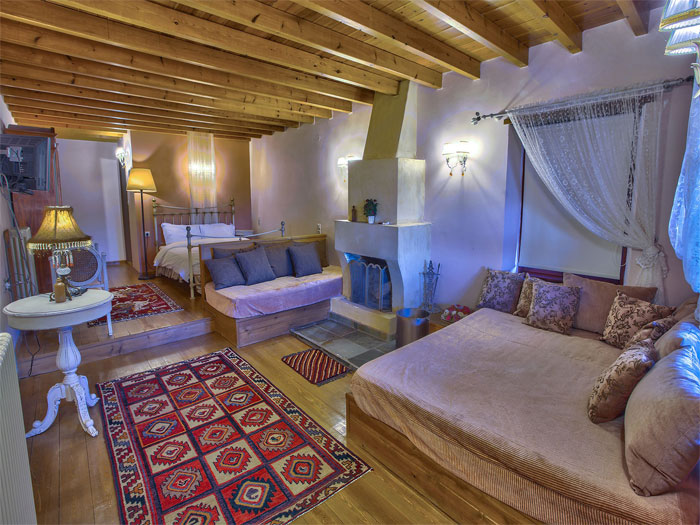 Superior type rooms
The superior rooms are three. One is located on the top floor of the renovated mansion, which was the small Ontas, which served for the reception and especially the hospitality of foreigners.
Featuring a fireplace painted by the famous artists from Chionades, rare antiques, a large double bed and a generous view.
The other two superior rooms are located on the ground floor of the new building, are spacious, tastefully decorated and luxuriously furnished.
They consist of one double and one quadruple room, have independent entrance and have access to the terrace with the view to cause dizziness. The quadruple room features a fireplace for the cold winter nights, a double bed and two sofa beds. They all have the same facilities as the Classic Rooms.
View the Gallery