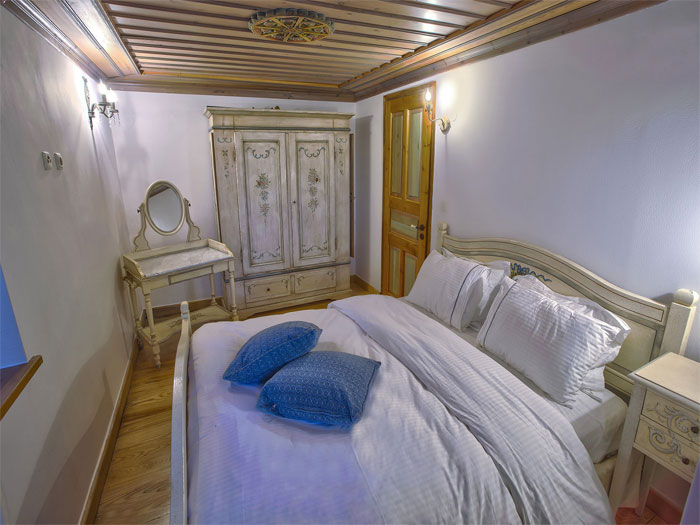 Classic type rooms
The Classic rooms are located on the lower and middle floors of the renovated mansion, in the old cellars and family rooms of the summer, respectively, built in the 19th century and renovated to accommodate two double rooms, two triple rooms, and the old cellars are a two-room independent apartment.
They are equipped with double beds, iron or wood respectively, while the elaborate decoration includes antiques of invaluable value, oak floors and ornate carved ceilings with rosettes.
View the Gallery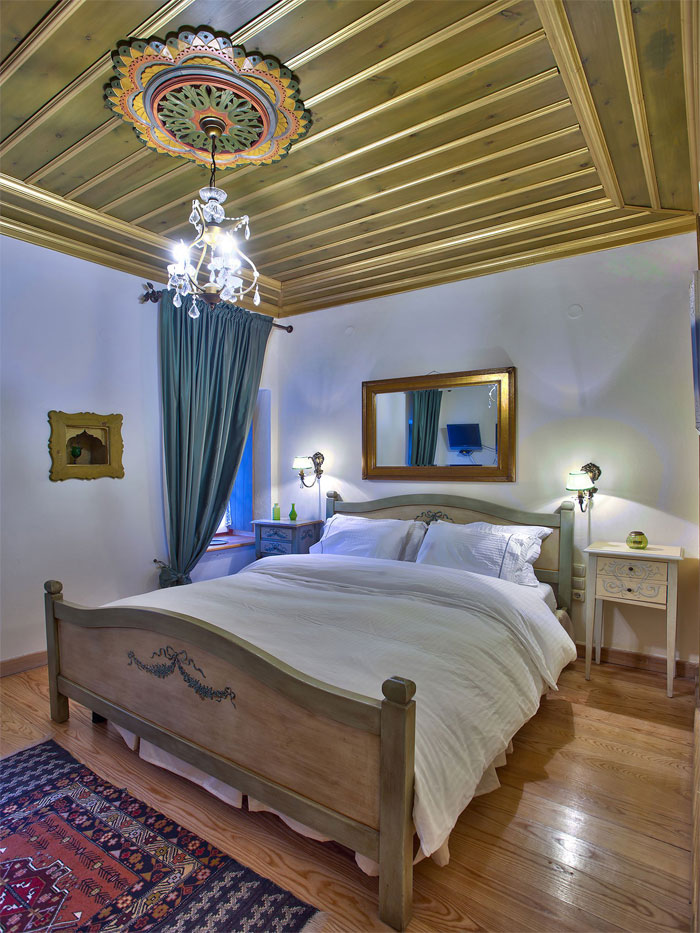 Features & Amenities:
bed linen of the internationally renowned Guy Laroche house
Pindo's Greek herbal cosmetics
flat cable TV
wireless internet
hairdryer
shower
while the triple room and the apartment have a refrigerator
Classic rooms are the simplest and most economical offer for our guests. Although their size and sound insulation are limited, they offer tasteful décor and great views of the Vikos Gorge.