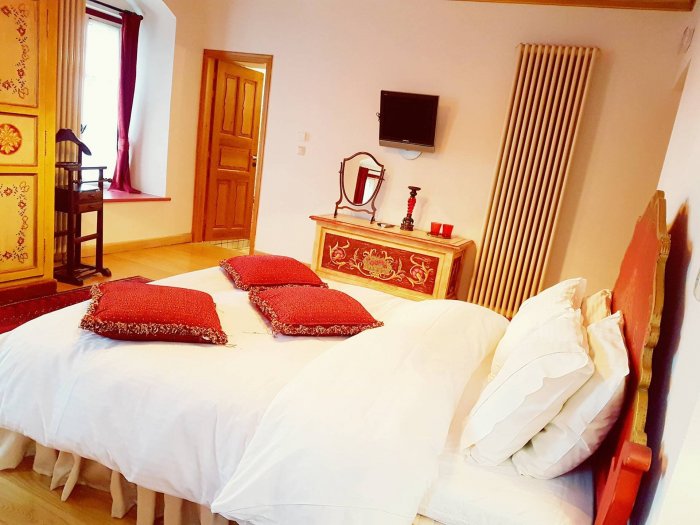 Deluxe type rooms
The Deluxe double room is located on the top floor of the old mansion and is a continuation of the great Ontas, which was used to welcome visitors to the home feasts.
Its luxurious decoration combined with the view make it stand out from the rest of the rooms.
It is spacious and consists of a fireplace with elaborate paintings, antiques of invaluable value, oak floor, wooden carved ceiling with rosette, while its 5 windows offer panoramic views of Mikro Papigo, Vikos Gorge and the impressive Papigo Towers.
View the Gallery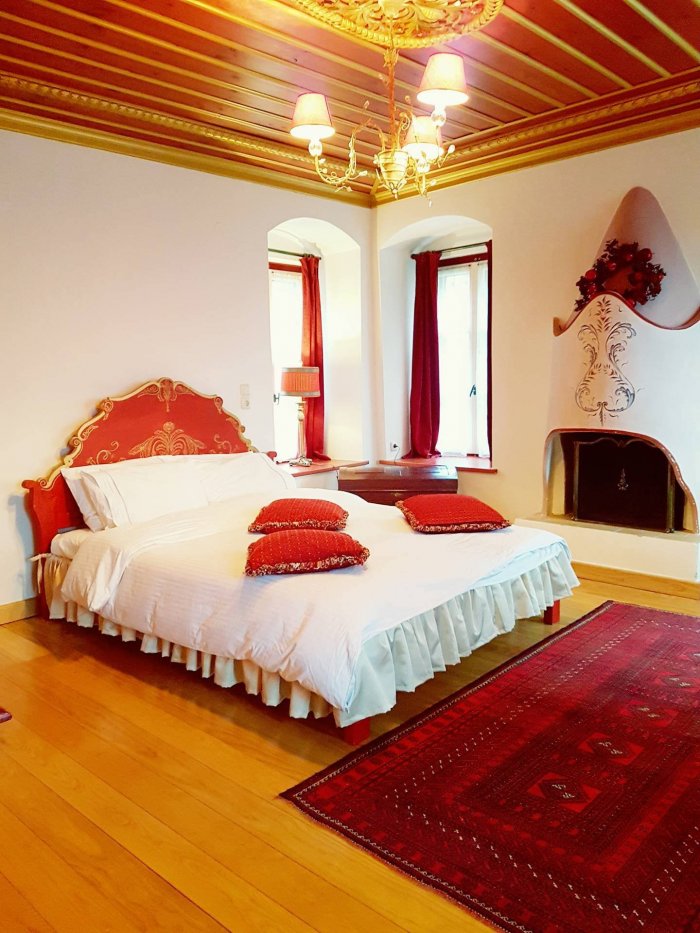 Features & Amenities:
an Aloe Vera mattress
bed linen of the internationally renowned Guy Laroshe house
Pindo's wild Greek herbal cosmetics
flat cable TV
wireless internet
hairdryer
and shower