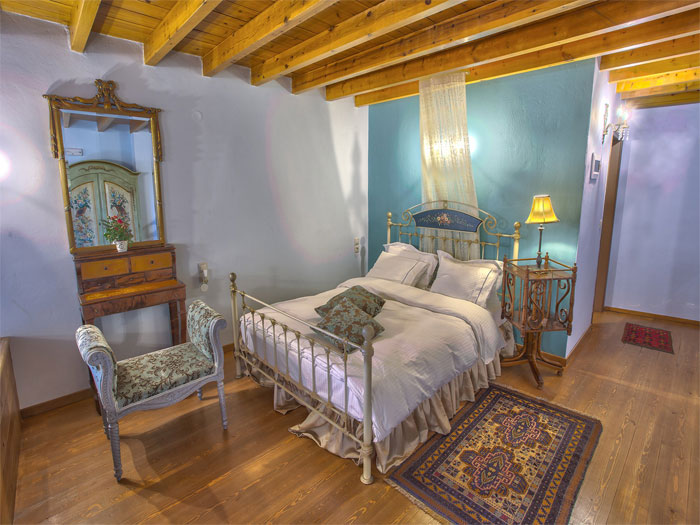 Suite type rooms
The Junior Suite is located on the ground floor of the newly built building, with direct access to the terrace, which looks hovering.
Features a private entrance, a living room with two sofas and a fireplace, a double bed, a minibar and a shower. The deep turquoise color, the wooden floors and the ceiling, the luxurious and tasteful décor of modern art nouveau aesthetics and rare antiques, combined with the comfort it offers, as it covers an area of ​​48sq.m. wins even the most demanding visitor.
View the Gallery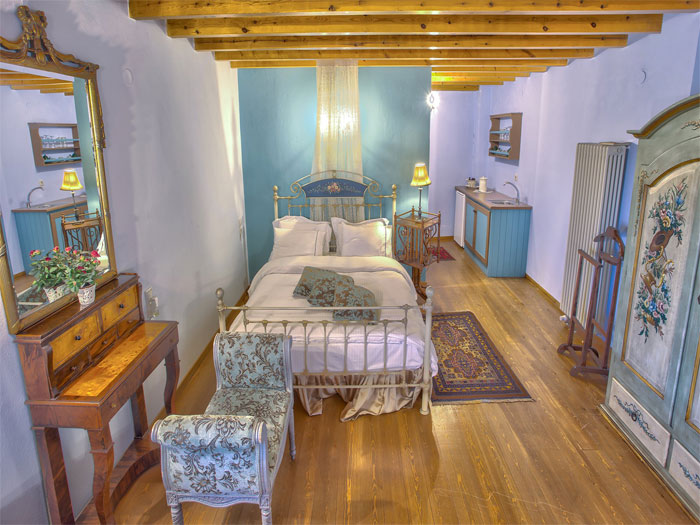 Features & Amenities:
a Cocomat mattress
bed linen of the internationally renowned Guy Laroshe house
Apivita's wild Greek herbal cosmetics
flat-screen cable TV
wireless internet
and a hairdryer
Bathrobes, slippers and a free welcome drink are also provided.